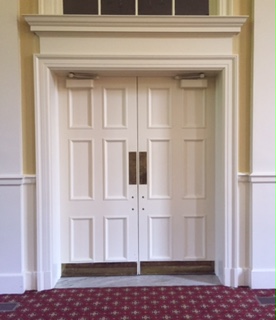 Sometimes getting inside the church building is hard. I've talked to a few friends recently about what it takes to collect all they've got and bring it into Sunday's gathering. Some people get to roll in on Sunday, hands free. They're ready to smile and mean it. Some folks face obstacles just getting to the door.
Like last Sunday. My friend and I compared notes and laughed about how ridiculous it is getting preschoolers fed, dressed, pottied, and ready to walk into church on a sunny day, much less a tornado-like rainy day like we were having. She was by herself, bringing three littles to church. This superhero mom told me it took three trips in and out of the building with the umbrella, supplies and kids ages 6, 2 1/2 and 8 months. We're talking American Ninja Warrior skills, friends. I had just the one little guy by myself to wrangle into the building during the stormy mess it was a disaster. For me, balancing the umbrella and getting the threenager to steer away from the fun puddles and run with me to the door still meant we were both ridiculously soaked when we reached the door.
Another friend told me how she has to take deep, calming breaths to walk towards the sanctuary. Just walking in that door takes her back to her husband's funeral. She makes it, almost every Sunday. When I think about the way she has to set her face and open her heart I have a new picture of what strength looks like. For her, being in that space means being present with all the moments that happened there. Sometimes grief keeps an address and its location is right smack in the front of the sanctuary.
Getting inside the church building is no small thing. I don't care if you are walking into a 200 year old building or store-front sanctuary, not many of us show up hands-free.
If you're carrying the weight of all the judgements people hurl at your "lifestyle," then sometimes you barely make it to the very back pew.
If it's all you can do to curb your criticisms of the Church long enough to show up for one, then sometimes it helps to be hugged tight, squeezed until the sarcasm softens enough to let you hear the Good News.
If you're reaching for the door wondering if there is anyone else like you, then a greeting of thin smiles and a "friendship register" just won't cut it.
If you're juggling two diaper bags, smushed cupcakes, and the the crushing realization that you may never be on time again, then sometimes you need a high-five and a Sean-Hayes-style celebratory dance when you finally reach your seat.
We know hospitality matters. We also know that once you make it inside, there are good, cup-filling, transformative moments with God that can happen. We may even put greeters by the door, congratulating those who arrived with a lovely bulletin and a handshake.
But there's stuff happening just outside the door. Look around. Getting there is brave work.
Once you get inside, don't forget to look and see who might be heading in, too. Walk outside with an umbrella and hold the door open for them.
Also from Erin Robinson Hall
---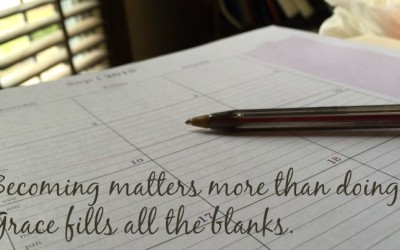 The good news is it's Friday. There is enough grace coming in the holy communion of Saturday's waffles and the sacred mess of Sunday's best efforts to cover anything I have missed.
Lord, may these moments ready us for a new week.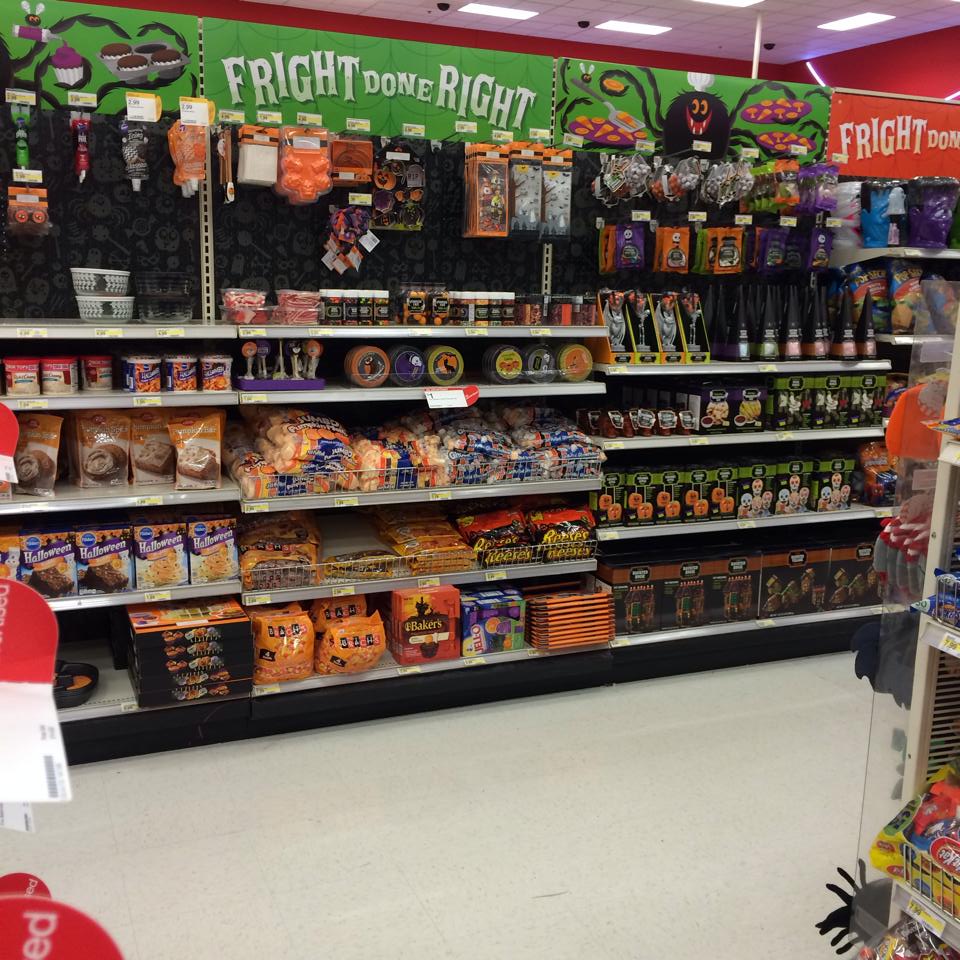 Deep waters, flames, and fears have come before. They will probably come again. But the narrative I want my child to have, and the narrative I hope to voice continually for myself and for my family is this: Fear doesn't win. We are strong. And just in case we're not brave enough, we will be brave for each other.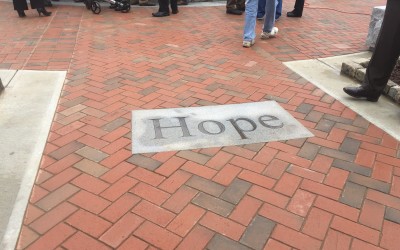 I hear you. Prayer tweets are just not enough. But I still claim that God is.
God is, through us.