I can recognize my son's face in any crowd. In a photo of twenty children, where the tops of heads are all I see, I know which curly-haired head is my little goofball. When I pick him up from preschool, my eyes take a hot second to peek in and recognize his sneakers and know that's my boy.
My eyes broke my heart this week. I saw my boy when I saw the beach of Bodrum.
I spent last night broken about these families. Broken. Hearted. I know this refugee crisis has a million faces and has been going on for much longer than this fifteen minutes of attention the media has given it. You can know all that, and remain unaffected. And then you can see your boy. And it leaves you undone.
That's what it takes, I suppose. This author is 100 percent right in saying, "they would have just been four more faces in the tide of humanity that has crossed the frontiers of Europe and the West this year." They are no longer four more faces. They are mine and yours. The tide of humanity just rolled right up to my door in Macon, Georgia.
If I recognize this boy, I also recognize this father. I cannot think of much that my husband and I would do differently than this family if we were in such a desperate place. I would tell my story through sobs, too. This Dad, Abdullah Kurdi, says, "The first [son] died and I left him so I could help the other, then the second died, so I left him as well to help his mom and I found her dead. … what do I do. … I spent three hours waiting for the coast guard to come. The life jackets we were wearing were all fake."
His voice is shattered with sobs as he grieves for his lost sons and wife.
My voice is not shattered.
My voice is here.
So, even though it seems small and insignificant and unlikely to stop the tide, we have some things we can do. Small things. But you can do them with me.
I am reposting these ways to help, taken from thebrowntribe.net
I saw my boy in these faces. What do you see? What will you do?
All the links to help are here: 8 Ways to Help Refugees a World Away
More from Erin Robinson Hall
---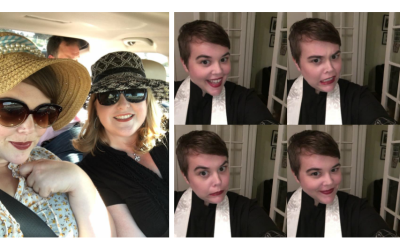 Today's Wednesday Prayer is brought to you by one of my favorites – favorite writer, favorite truth teller, favorite singer. She just happens to be my favorite sister, too. She led in worship on All Saints Day last week, and wrote this gorgeous prayer. I'm told that her instructions were, "Yes, you can be yourself. Put in enough Ashley that it's you, but not so much that you scare the Methodists."  Now, I know Methodists don't scare easily, and neither does God. I'm thankful that Ashley put her whole self in the prayer. Methodists – and Baptists – would do well to realize what a gift they have in counting Ashley among their own. A General Thanksgiving for All Saints Day by Ashley Robinson Blessed Comforter, we thank you for the lives of the poets, the prophets, and the profane; the well-behaved and the rabble-rousers, the peacemakers, the music makers, the noisemakers, the caramel cake makers and the mess makers; the list keepers and the delightfully scattered, and even the unnamed, undocumented, and unmentionable people who have gone before us. We thank you for the great cloud of witnesses that shades us with comfort as we continue to walk each other home. We thank you for the saints still among us who awaken us to the possibility of your kindom here on earth. We thank you for the borrowed breath that sustains us from dust to dust. We find hope that you hear every damning why, every shattered Hallelujah, every tear-ragged thank you as a groaning to be filled with your life-giving spirit that welcomes us into community with the...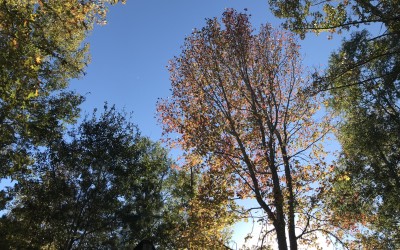 I peeked out my upstairs, bedroom window on November 1, about 8:00 am, and looked out into our backyard. Amidst the sunlight peering through fall leaves and the dew glistening on the grass, I saw . . . A tiny storm trooper running full speed through the yard. My little four-year old neighbor. Our dog barking her head off alerted me to this visitor outside. I couldn't quite get my early-morning brain to pull thoughts together and figure out why he was there, and where his mom was. We had celebrated Halloween with friends and their littles the night before, so I wondered: Did he sleep in his costume last night? (Makes total sense) Did we forget someone when we all went to bed last night? Then, I found my phone and saw this text: After dying laughing, I searched my son's room and found the mask under a pile of toys and clothes. Obviously. I ran outside and delivered the mask to the little storm trooper and his super-mom in the mini-van. That one is only topped by the text from earlier in the week that made me DIE laughing. I can't. Cannot. The image of my 100 percent stylish, Type A, take-on-the-world friend hoisting herself onto a mannequin to strip him down made me sit right down and laugh. Which always makes my day brighter. There was also this honest lament made me howl: I mean. Tiny Sister Friend KNOWS the truth about her favorite clothes. She won't get to wear them again. Probably not ever. Who among us has not felt bummed about a favorite...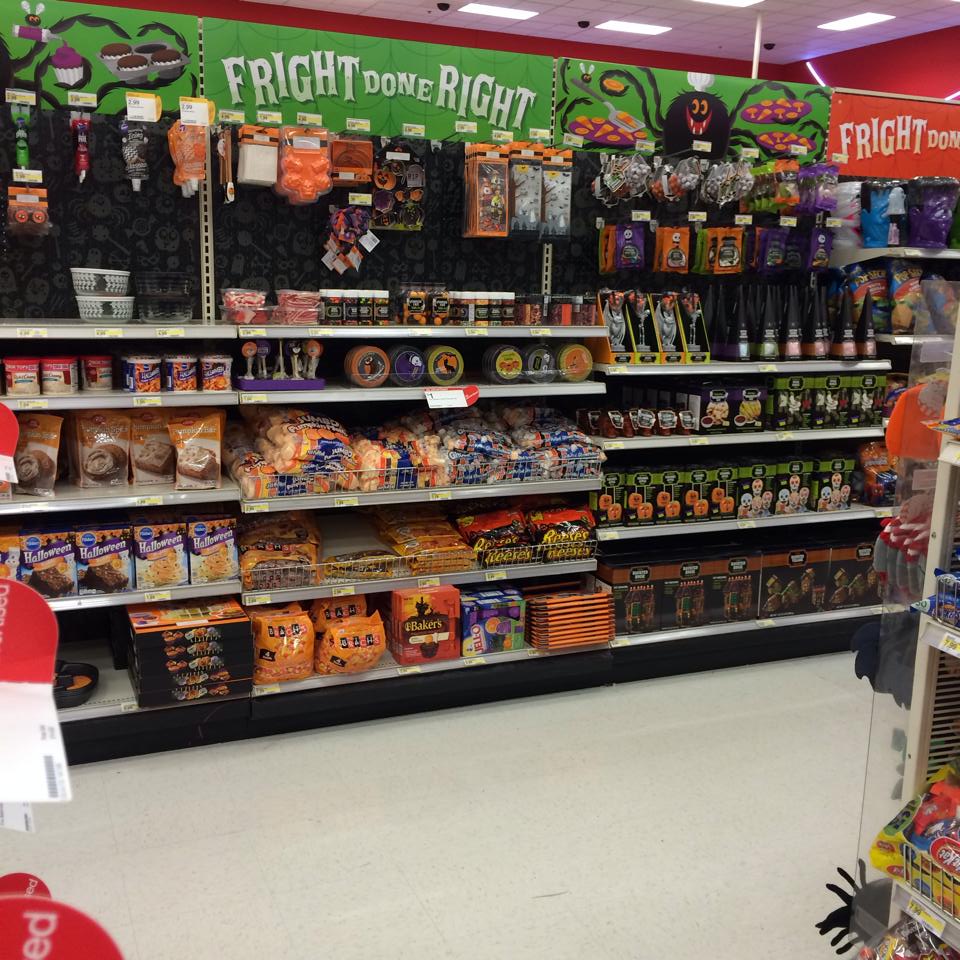 Deep waters, flames, and fears have come before. They will probably come again. But the narrative I want my child to have, and the narrative I hope to voice continually for myself and for my family is this: Fear doesn't win. We are strong. And just in case we're not brave enough, we will be brave for each other.