This one has been sitting in the quiet with me for a while.
I'm not a fan of the quiet. Stillness is beautiful. Quiet gets on my very last nerve.
Like the clean, white canvas that stared back at me a couple of weeks ago, I have no idea what to do with quiet.
I've recently gotten into coloring. Like many of my friends, I bought the coloring books with intricate designs and the fine tip markers. As it turns out, coloring is calming. Mindlessly tracing and filling in the patterns on the page is fantastic to empty your mind or at least sort through it. I enjoy it, and when I find a stopping point on the page, I notice my breathing is more calm, and I am generally more relaxed.
Take that feeling and then think of the opposite of it. That's the extreme sense of frustration, inadequacy and fear I felt at a "Paint Night" event two weeks ago. About 20 of us gathered at my friend Wimberley's studio, and the event itself was just lovely. Painting, drinks, and friends from church in her absolutlely beautiful studio.
Wimberley gave us the idea and some instructions: Paint a fall branch set against a colorful stained glass backdrop. Such a beautiful idea, and her example was just gorgeous. Most of us there are not what you might call artsy. Folks laughed, grabbed a paintbrush and began dabbing colors on the canvas like preschoolers with fingerpaints.
Except me. I just swirled my paintbrush in the clear water and stared. I may have laughed with friends and joked about the lack of artistic skills. But inside I wanted to scream: I cannot handle one more minute of not knowing! There's no eraser here! I don't know how to do this!
I think I was at my limit of not-knowing because there was quite enough not-knowing with the surgery I was facing days later. Was it planned? Yes. Was it outpatient? Yes. Was it minor? Not to me and my family. As my doctor said, "there's no such thing as minor surgery when it's happening to you."
My doctor knows his stuff when it comes to ovaries, tubes, and all the female goods. He sat us down and explained it in three scenarios, "Most likely this. If it looks like this, then we do this. If this happens, then we'll do this." Plan A, Plan B, and Plan C.
You would think I'd be okay with a full gameplan. You would think I'd be be thankful for an amazing husband, caring family, friends who offered to help out, a skilled surgeon, quality healthcare, all the multitude of things I had to be thankful for. And I was. But plenty of friends I know have gone in hoping for Plan A and come out facing treatments for Plan C.
Uncertainty and vulnerability can sit right alongside gratitude. And there they sat, stuck in the pit of my stomach, pushing tears out the corners of my eyes while I held a paintbrush and wondered what in the world this picture was supposed to look like.
I smeared some orange on the canvas. Red, purple, and blue. "I have no idea how to do this," I thought, "but I know what colors I love." I knew that bold, vibrant colors next to blurred pastels seemed to make no sense, except in a sunset.
Sunsets have always spoken to my soul.
So I swirled on, dipping my brush in water and blurring the lines that sectioned each color. This canvas was just not made for a stained glass picture. Something else was happening. The water changed everything. I began letting the movement of my brush match the music that filled the studio. I remembered the words I had latched onto for the past few weeks, delighting in this version of a familar text:
You're here to be light, bringing out the God-colors in the world. (Matthew 5:16, The Message)
I swirled white paint over the colors, until I realized the painting looked nothing like the instructions. The plan had changed. I stared some more at the canvas, thinking about vulnerability and not-knowing. Clear as day, I knew the truth I saw in these colors: Plan B has a beauty all its own. Be afraid. Be angry. Cry and ask and attend to all that you feel. Know that there is movement in the colors that will make room for something beautiful. Beattitudes are made from Plan B's and C's and swirls of patterns that make no sense.
When Jesus saw his ministry drawing huge crowds, he climbed a hillside. Those who were apprenticed to him, the committed, climbed with him. Arriving at a quiet place, he sat down and taught his climbing companions. This is what he said:
"You're blessed when you're at the end of your rope. With less of you there is more of God and his rule.

"You're blessed when you feel you've lost what is most dear to you. Only then can you be embraced by the One most dear to you.

"You're blessed when you're content with just who you are—no more, no less. That's the moment you find yourselves proud owners of everything that can't be bought.

"You're blessed when you've worked up a good appetite for God. God is food and drink in the best meal you'll ever eat.

"You're blessed when you care. At the moment of being 'care-full,' you find yourselves cared for.

"You're blessed when you get your inside world—your mind and heart—put right. Then you can see God in the outside world.

"You're blessed when you can show people how to cooperate instead of compete or fight. That's when you discover who you really are, and your place in God's family.

"You're blessed when your commitment to God provokes persecution. The persecution drives you even deeper into God's kingdom.

"Not only that—count yourselves blessed every time people put you down or throw you out or speak lies about you to discredit me. What it means is that the truth is too close for comfort and they are uncomfortable. You can be glad when that happens—give a cheer, even!—for though they don't like it, I do! And all heaven applauds. And know that you are in good company. My prophets and witnesses have always gotten into this kind of trouble.

"Let me tell you why you are here. You're here to be salt-seasoning that brings out the God-flavors of this earth. If you lose your saltiness, how will people taste godliness?You've lost your usefulness and will end up in the garbage.

Here's another way to put it: You're here to be light, bringing out the God-colors in the world."

(Matthew 5:1-16, The Message)
The God-colors of this world don't need a pattern so much as a canvas. Maybe some water. Maybe some quiet where the questions can be heard.
Also from Erin Robinson Hall
---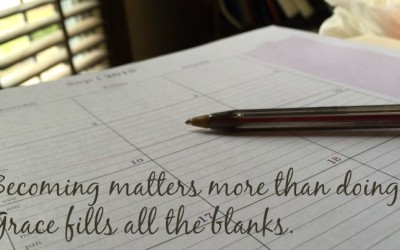 The good news is it's Friday. There is enough grace coming in the holy communion of Saturday's waffles and the sacred mess of Sunday's best efforts to cover anything I have missed.
Lord, may these moments ready us for a new week.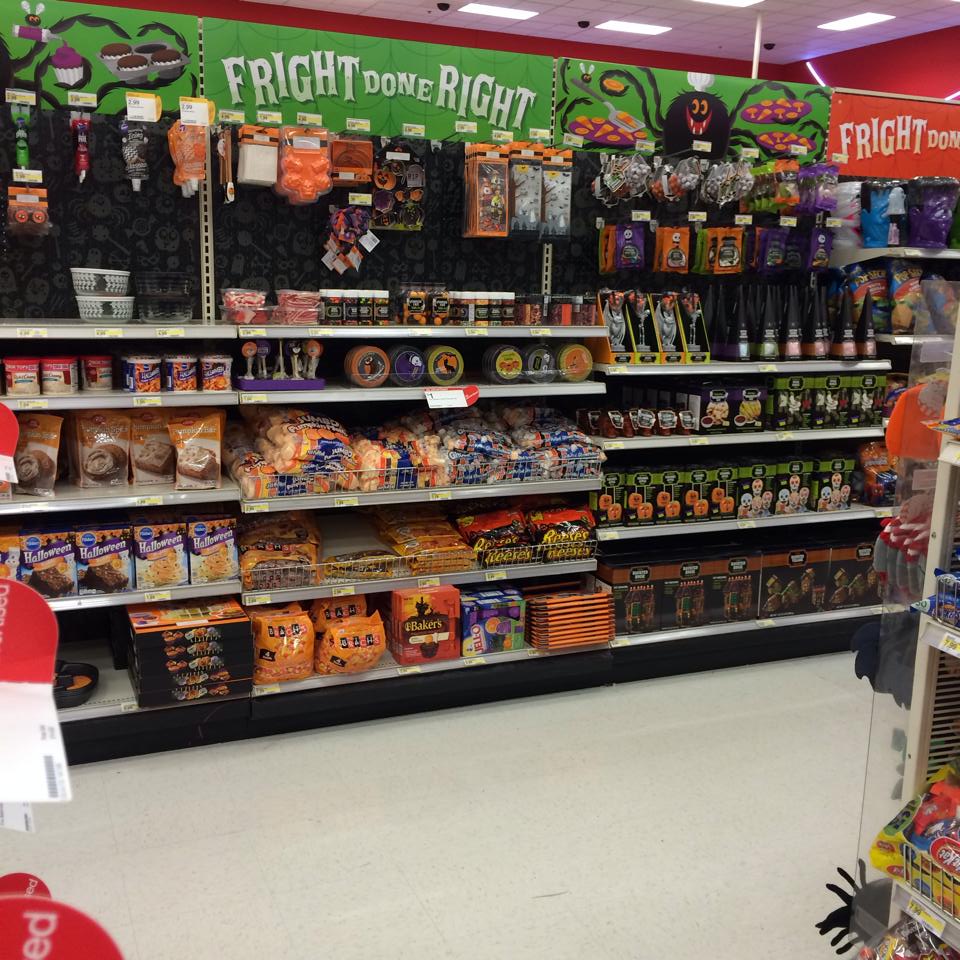 Deep waters, flames, and fears have come before. They will probably come again. But the narrative I want my child to have, and the narrative I hope to voice continually for myself and for my family is this: Fear doesn't win. We are strong. And just in case we're not brave enough, we will be brave for each other.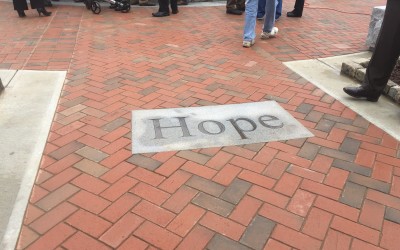 I hear you. Prayer tweets are just not enough. But I still claim that God is.
God is, through us.