Today, I got to stand on hope. Literally.
My family attended the dedication of the new fountain in our favorite local park. We watched this building project for months in our trips to the park. Few things thrill a little boy's heart more than watching real, live construction. Few things thrill this mama's heart more than learning the theme of this new fountain: a Peace Fountain.
Before I could even think of the scripture reference for the first verse that came to mind, I learned that powerful words would be etched around this fountain. Quotes from local people who had worked for justice, peace and love would circle around this fountain. I couldn't wait to see this tangible picture of the prophet's words, "let justice roll down like waters, and righteousness like an ever-flowing stream." (Amos 5:24)
In our city, like many cities, we need the waters of peace like never before. In our city, like many cities, we have people who work to make the fountain of peace come to life. People gave their time, their expertise. People planted trees, spread pinestraw, and donated bricks. People put themselves into this work.
The fountain is the centerpiece of a park that has been brought back to life. The last time this fountain stood tall was about 1934. This area and this park have been through years of neglect and disrepair. But through the work of a community coming together, transformation is there. It is a whole new scene. It looks like hope.
When my newsfeed began to fill with responses to the latest violence yesterday, hope was not the word that came to mind. What came to mind was anger, sorrow and embarrassment. I was angry at comments that there is nothing to be done. I was sorrowful for the loss of precious lives to violence, again. I was embarrassed by the ridiculous comments from the politicians and the pious. What words could did they really think were okay to post? These memes, these re-posts. How dare they.
Just when I hit my limit of hearing any more words meant to provoke, I read that "God Isn't Fixing This." God Isn't. That's the bold provocation from this media source that reminds me of the quiet guy in the back of the classroom who cannot listen to it for one more second and flips over the desk. Okay. Deep breath. I hear you. It seems you've had enough. Enough with the "prayers for" tweets. Enough with prayers that sound like rallly cries for your team. Enough with prayer as the punctuation to a simple sentence rather than the starting bell to a work day. I hear you. Prayer tweets are just not enough. But I still claim that God is.
God is, through us.
God is making things new. God is bringing life to places where there was almost nothing. On a day when I almost nodded my head that the "fixing" isn't God's department, I needed to walk in the park.
I really needed to walk around that fountain today. I needed to stand on a sidewalk that used to be a pile of rubble. I needed to feel the path beneath my feet that was paved by families, groups, and generosity. I needed to see their names. I needed to clap with strangers and listen as children spoke poetry that made a fountain spring to life.
I needed to walk and stand and see so that I could remember how transformation happens. It happens shovel by shovel, brick by brick. People putting themselves into the work of change. Dream by dream and sketch by sketch, there stands a testament to transformation.
You can't tell me there is nothing to be done because I have stood in a place where it has been done. Peace happens brick by brick.
Also from Erin Robinson Hall
---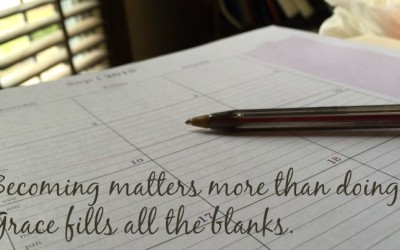 The good news is it's Friday. There is enough grace coming in the holy communion of Saturday's waffles and the sacred mess of Sunday's best efforts to cover anything I have missed.
Lord, may these moments ready us for a new week.
I told my sister I was proud that she was marching, but I could not do it. I was very anxious about being in crowds upon crowds of people. Then, she decided to march close to home, in Atlanta. I decided if I could name the reasons I should march, then I would do it. Here is what I came up with. This is why I plan to march on January 21, 2017. Because marching is a visual signal of the multitude of people who have something to say. It's one thing to claim "alot of people." It is quite another thing to see the impact on cities around the globe when people show up by the thousands, stand in city streets, and speak. This visual reminder becomes part of our imagination when we talk about "We, the People." Because I am choosing to have trust in those who love me. I am trusting that they will love me more than they dislike my views. There is some risk for me in marching, in that my presence there will offend some family and friends. My husband and my Dad wholeheartedly support me marching, even thought they will not be there. I know that others may be surprised, offended or confused that I would participate. I am trusting that they will continue to love me in spite of how we see things differently. I have listened when they share. I have respectfully watched Fox News when it is on in their homes. Mostly, I don't bring up political thoughts, because I am usually not interested in that being the focus....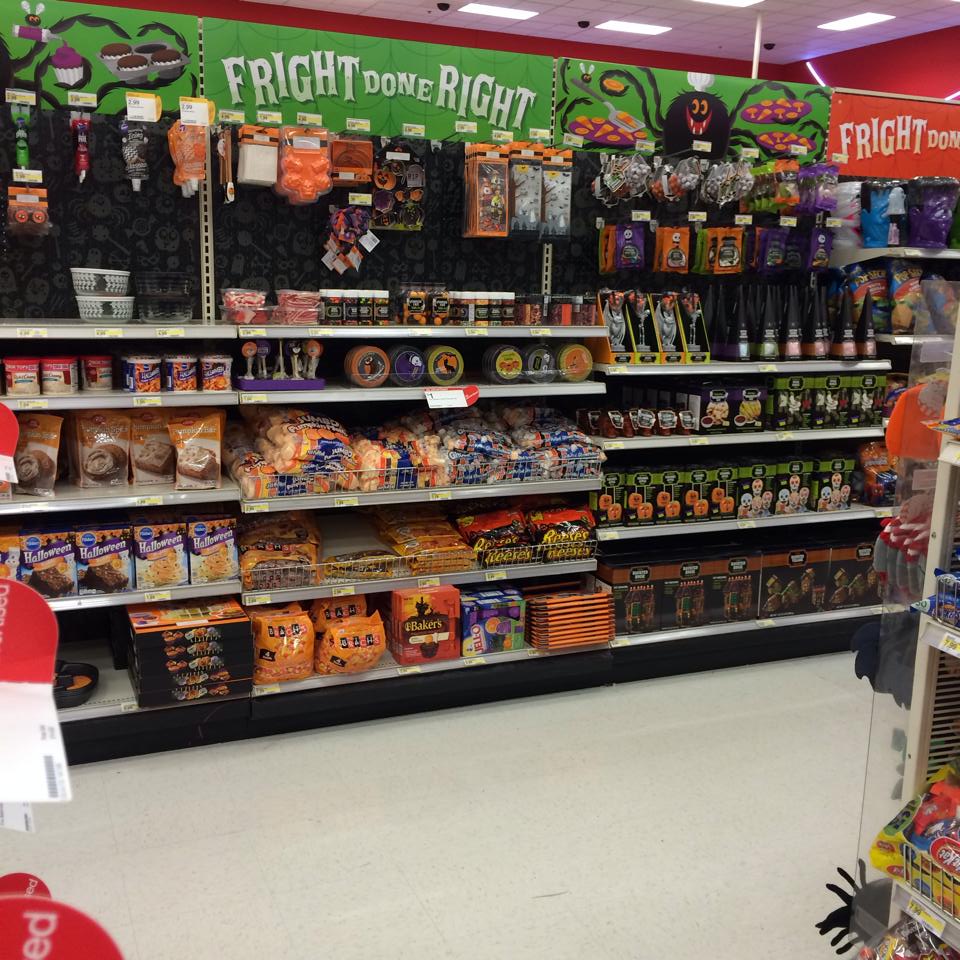 Deep waters, flames, and fears have come before. They will probably come again. But the narrative I want my child to have, and the narrative I hope to voice continually for myself and for my family is this: Fear doesn't win. We are strong. And just in case we're not brave enough, we will be brave for each other.