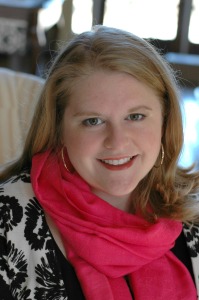 Erin Robinson Hall is a teacher, a Baptist minister, a writer, a Mom, a wife, and a beloved daughter. She is and forever will be the boss of her (adult) baby sister and brother. She has been a classroom teacher in rural NC, urban Dallas, and suburban Atlanta. Erin is a daydreamer disguised as a detailed organizer. She is the mom to a busy five year old and wife to the best husband in the world who happens to be a pastor. When she wears her pastor's wife "hat," it looks a little different than most.
Like her husband, Erin is also a preacher. She does not sit in the same pew from one Sunday to the next, but has been known to bring all manner of folks into the pew beside her. She is a strong believer that a little dancing in the kitchen can make the world a better place, so Beyonce and Michael Jackson, among others, are regulars in her home. She has very little interest in sports, gossip, reality television, or mean people, but loves to talk about big picture, God-winks-in-the-world kind of stuff.
Erin has written for NextSunday Resources, Baptist Women in Ministry, and Faith Element, and The Cooperative Baptist Fellowship. She is a gifted preacher, speaker, and retreat leader, and she most recently appeared in Atlanta's 2015 Listen to Your Mother Show.